THE ROMANTIC'S ART OF LIVING
In the heart of the Parisian "Golden Triangle", indulge yourself in the Romantic's Art of Living in the enchanted setting of the Elysia boutique hotel. Luxury, beauty and culture are the watchwords of this dwelling, which will be your muse just a stone's throw from the Arc de Triomphe. In this allegory of the famous 19th century artistic movement, every detail has been designed to ensure you enjoy an extraordinary experience.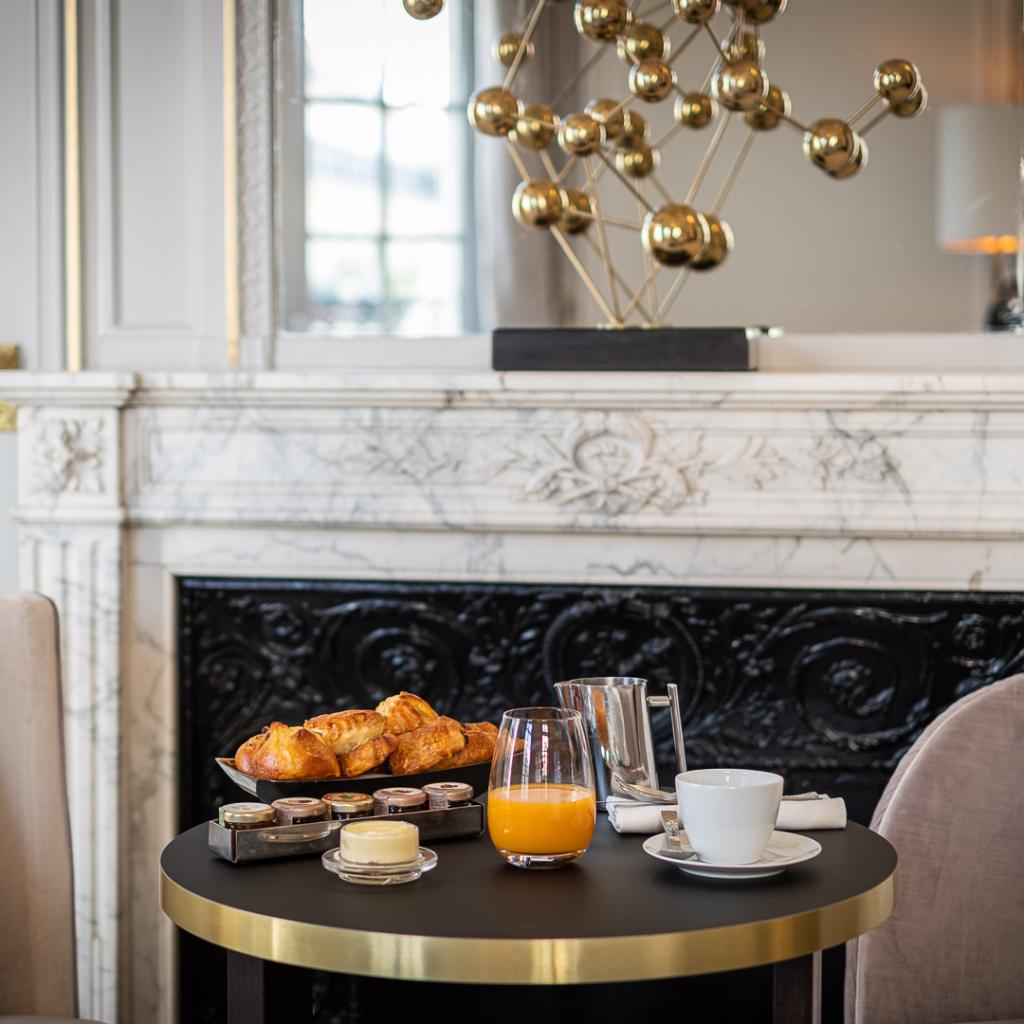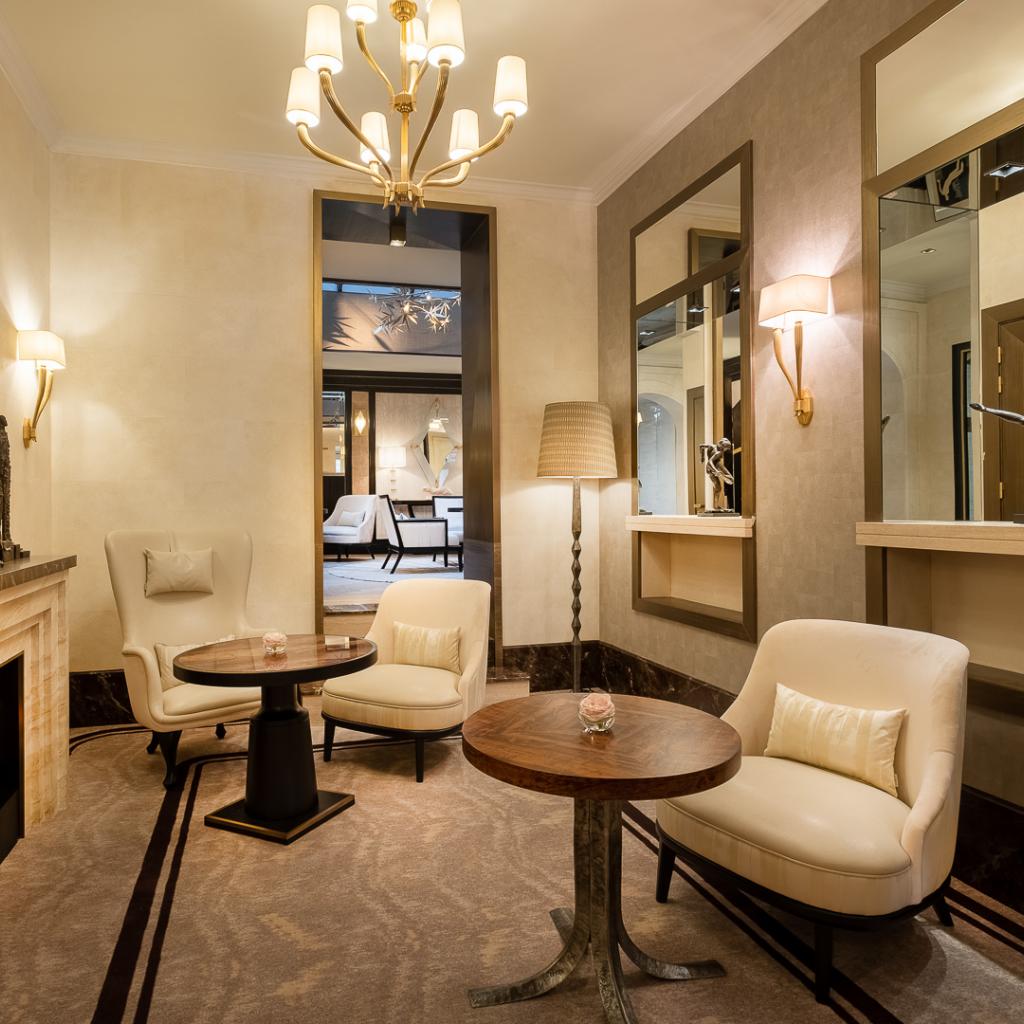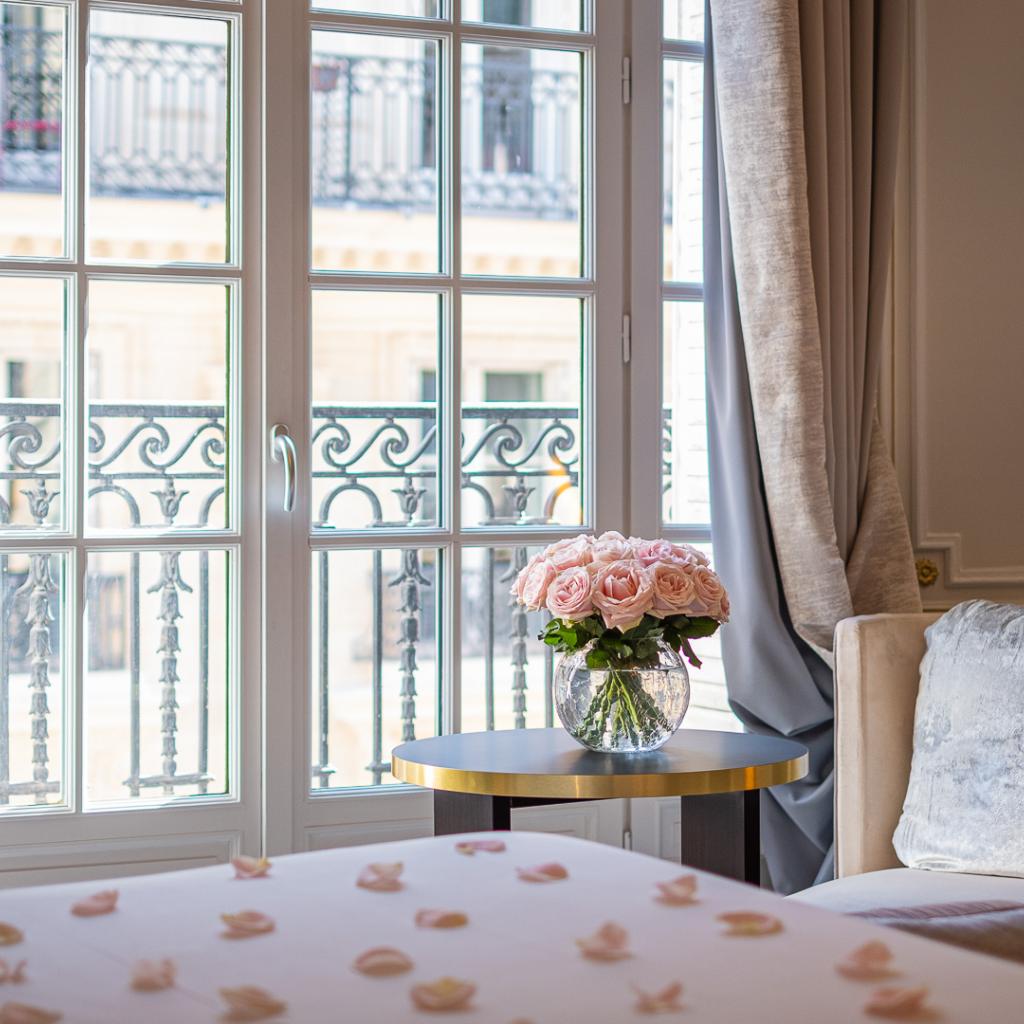 THE ELYSIA'S
TAILOR-MADE SERVICES
BAR
Whether it's a drink before dinner or an intimate evening, you will immediately be captivated by the crackle of the fire, the period armchairs and the cosy, sweet ambience of the bar of The Elysia.
BREAKFAST
The most beautiful love stories are the ones that make it to breakfast... At The Elysia, feelings are a common thread that unfolds in a buffet of delicious sweet and savoury dishes. It's enough to satisfy appetites of all kinds.
CONCIERGE
Booking a candlelit dinner, organising a surprise for your better half... The hotel staff will be able to satisfy all your needs from the moment you book until the end of your stay.
ROOM SERVICE
Don't stray from the luxurious comfort of your room and give in to the temptations of the delicious menu of our room service, at any time of the day or night...
WELL-BEING
Tailor-made treatments, a Turkish bath, a sauna, luxurious cabins, a fitness room... Take advantage of your stay at the Elysia to take care of yourself in our spa. You will emerge more relaxed and rested than ever!
LAUNDRY
During your stay, the Elysia offers a laundry and ironing service to take care of your wardrobe, upon request and for an extra fee.
LOVERS' REVIEWS
BEN
A stone's throw from the Champs-Élysées and the Arc de Triomphe, The Elysia keeps all its promises: large and comfortable rooms, luxury furnishings and an excellent breakfast. Recommended!
HILARY
With its restaurant, spa and rooms, the hotel is terrific. The staff are very welcoming and available to deal with any of our requests. We will definitely return to The Elysia for its impeccable service and all the little perks.
BRUNE
The hotel is in an excellent location, in the Golden Triangle, and fits in perfectly with the luxury of the neighbourhood. Each aspect is carefully decorated and all the services are of the highest quality. It feels like home, but better. We will definitely be back!
DISCOVER OUR HOTELS AND THEIR ARTS OF LIVING
Each Inwood hotel reflects a 'savoir faire', an emotion or a state of mind which is expressed in the French 'Art de Vivre'. 'Art du Couturier, Art du Voyageur, Art du Partage, Art du Romantique…
See which one resembles you the most!
MERCI DE SELECTIONNER UNE DESTINATION